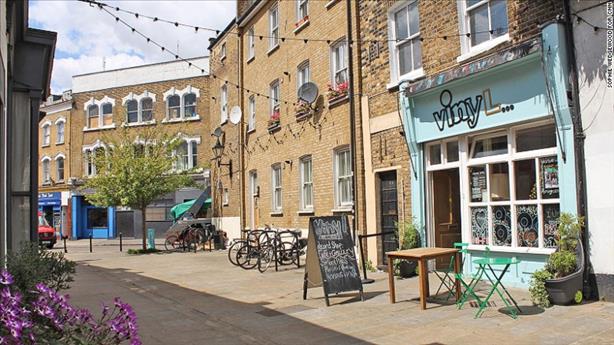 Published: 15/08/2016   Last Updated: 15/08/2016   Tags:
Deptford is a place with many stories to tell. In 1513, Henry VIII established a naval dockyard at what is now Convoys Wharf, a prime development site. This is also where Queen Elizabeth I knighted Francis Drake. In the 17th century, diarist Samuel Pepys, as Secretary to the Admiralty, ordered a new fleet of 30 fighting ships to be built at Deptford. They transformed the fortunes of the English Navy. Fellow diarist John Evelyn lived nearby at Sayes Court, and established a garden that locals are campaigning to revive.

How Peter the Great went up the creek
Tsar Peter the Great, who ruled Russia from 1682 to 1725, stayed incognito in Deptford in 1698 to learn the art of shipbuilding. He rented Sayes Court from Evelyn, who had moved to Surrey, and reputedly trashed both the house and garden.

Fifteen years ago, the Russian government commissioned a statue of the tsar from sculptor Mikhail Shemyakin. It stands on the waterfront, near the mouth of Deptford Creek.

Now popular with younger and creative types, Deptford is only five miles south-east of central London, with Surrey Quays to the north-west, Greenwich to the east, Blackheath to the south-east and New Cross to the south.
CHECK OUT OUR PROPERTIES AVAILABLE
west.http://www.zachknightons.co.uk/property/pwo000af8/se13/california-building/london/flat/1-bedroom