View articles published in:
Published: 11/08/2016   Last Updated: 11/08/2016 12:26:59   Tags:
How to decorate a rental flat: interior designer Sophie Ashby's top tips on adding art, prints, colour and antiques to rented homes
Forget trends — set your own with art, plants and preloved furniture given a makeover. Interiors expert Sophie Ashby reveals her top design tips.


show all
Plants and pictures:
interior designer Sophie Ashby made her Notting Hill rental flat feel like home
"Pastels and pretty are not my style," declares interior designer Sophie Ashby. However, Ashby is the epitome of pastel and pretty herself, in the rented Notting Hill flat she shares with her boyfriend, menswear designer Charlie Casely-Hayford, son of famous Joe, who was awarded an OBE for services to the fashion industry in 2007.

But Ashby, whose rise has been stellar since setting up from her desk less than three years ago, is clear on the distinction between catwalk and home, saying: "I don't go in for trends, either. It makes more sense with fashion, but with your home, as soon as you follow a trend, you'll soon be out of date. Just go for what you like. That's how you create individuality and personality."

Studio Ashby, which now has a staff of nine, is currently working on 12 projects. They range from a hotel in Robertson, just outside Cape Town, to a new-build mews house in St James's on the Crown Estate, to Endless Love and new-season Poldark star Gabriella Wilde's house in Somerset ("all roll-top baths").


READ MORE
How clever space-saving tricks transformed a tiny Fleet Street flat
And shortly, Ashby will be working on a big development near Liverpool Street as part of the architectural design team doing top-end flats in this increasingly fashionable part of the City.

It's a big mix but she's clear-eyed about her style: old and new, antiques and modern, plenty of books, art, and a strong palette of muted accent colours — rusts, greens, smoky blues, yellow — nothing so overwhelming that people can't live with it.

sophieashby6creditcharleshosea.jpg

Make it personal:Ashby's rental home is a masterclass in how to accessorise with books, prints, plants and antiques (Charles Hosea)
Like most Londoners her age, Ashby rents so she can't go too wild with colour. She was allowed to paint her apartment so she went for a modulated grey in the hall, a good foil for numerous pictures. The rest is white, with a charming living/kitchen space featuring country-style cabinets, a simple bathroom with pretty pink handmade tiles, and a white bedroom with a wrought-iron bed.

As a renter she has learnt to accessorise to make it personal with glossy design books, a few antiques and, in the bedroom, a big marble-topped burr-walnut chest. She bought mid-century modern pieces online and re-covered them in African-inspired fabrics from posh companies, put down a geometric Berber rug and scattered beautifully crafted South-African beadwork mugs, plus lots of prints and plants.

sophieashbycreditcharleshosea-0.jpg
Art with heart: Ashby and her boyfriend, menswear designer Charlie Casely-Hayford (Charles Hosea)
"Charlie came with only four things," she says, "which was lucky." Having moved to London, 18 months ago Ashby met Casely-Hayford on a blind date. "A friend said he knew two tall designers, so he introduced us to each other." Ashby had just rented her flat, and Casely-Hayford helped her move in.

WHITE CITY ADVENTURE

Ashby moves next year into the flat she bought off-plan in the former BBC complex at White City, Stanhope's huge development of 5,000 apartments — practically a small new town.

sophieashby5creditcharleshosea.jpg
African-inspired meets country style: Ashby recovered mid-century modern furniture in bold fabric in the living space (Charles Hosea)
"It's Grade II, with Crittall windows and polished floors. The good thing about buying off-plan is that you pay in stages, 10 per cent at a time in this case, so it's more affordable, and I bought before the stamp duty rise."

Born in London to a South African mother and an English father, Ashby and three siblings grew up between South Africa and London.

sophieashby4creditcharleshosea-0.jpg
Neutral tones: a soft, cool palette in the kitchen (Charles Hosea)
The family came to England when she was 12, settling near Totnes in Devon. "We couldn't handle London after living on the side of a mountain."

She wanted to be a shoe designer, so she studied art, and did history of art at Leeds. She loved art and architecture but didn't want to study for seven years, or be broke, so she went for interior design.

She did a term at Parsons design school in New York, and had two interior design jobs in London. Then at 25 she struck out on her own.

sophieashby3creditcharleshosea-0.jpg
Accent colours: plenty of white works with muted accent colours in a bedroom (Charles Hosea)
"It was a bit ballsy, but I went at everything with conviction, as I know what I like. There really isn't a right or wrong. People ask me all the time, 'Sophie, should I buy this?' I say, 'If you really like it, buy it — it will enhance your life.'"

Straight after moving into her flat she got a job dressing a townhouse near Trafalgar Square for a developer — and the work just keeps coming.

HOW TO RESTYLE YOUR RENTAL HOME

Inspiration is everywhere in London.

Ashby advises: "Go to visit art galleries, look in design shops, visit antiques dealers, read design books… it's educational and helps you get your own look.

"We fell in love with a particular dirty yellow after visiting the exhibition by German painter and sculptor Anselm Kiefer at the Royal Academy in 2014.

"I love The New Craftsmen shop in Mayfair. They make incredibly beautiful things, in Britain. They are quite expensive — but go there to be inspired."

ADD ART

"Everyone is afraid of buying art, and it can be expensive, but frame posters from art gallery shops. Or go to Saatchi Art. It's a great resource with original works for a few hundred pounds — we bought a Michael Lentz drawing. Alternatively, buy pieces from student art shows.

You can even cut a picture out of a second-hand book and frame it. Allposters.co.uk has half a million posters and pictures."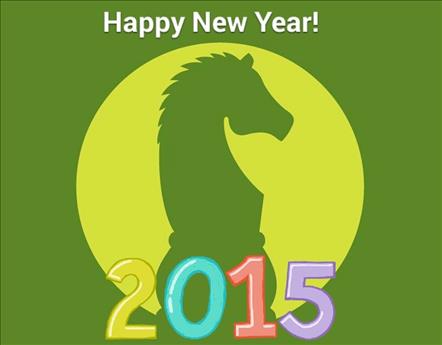 Last Updated: 07/01/2015 12:11:44   Tags: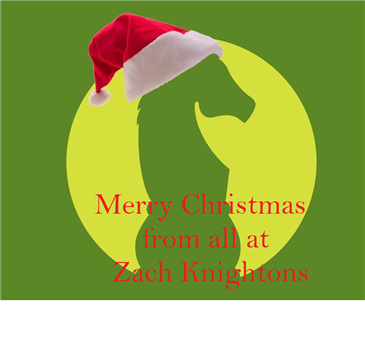 Last Updated: 25/12/2016 22:07:10   Tags: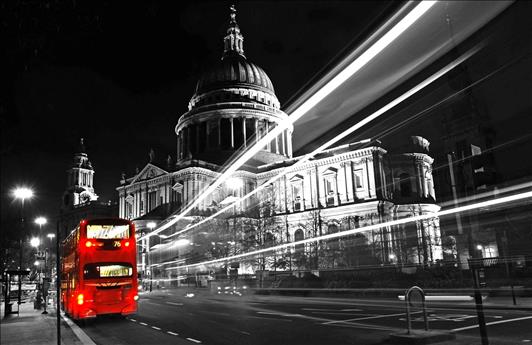 Last Updated: 25/11/2014 12:57:29   Tags:
So excited to share our news with you.
Last Updated: 25/11/2014 12:00:48   Tags:
Welcome to our new website. A lot of time and thought has gone into developing what is now hopefully a clear and easy to use interface. Visitors will now benefit from higher resolution images, video tours and additional search features. We are also proud to introduce offers for landlords where we will post our most competitive rates and discounts.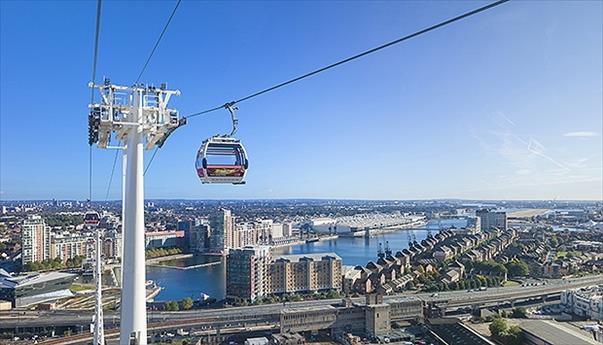 Last Updated: 23/02/2015 21:22:36   Tags:
A cable car connects Georgian Greenwich with Royal Dock, where Georgian-inspired townhouses are part of the new-homes mix. Image: Rex

Family-friendly designs
Alan McCartney, an architect at Glenn Howells, says of Royal Wharf: "From a grand hallway, a staircase leads to a high-ceilinged first-floor lounge, with views across the open spaces.

"At ground level is a large open-plan kitchen-diner with bi-folding doors opening out to a private garden — a floor plan that goes down well with young families. The houses also have roof terraces large enough for toddlers to play safely, and have been designed for families to grow into, without the need for an extension."

Prices start at £695,000. Larger four-bedroom houses with up to 2,457sq ft of space cost £1.1 million. Call 0808 118 1987. Construction is under way and the first homes will be ready next year.

Located in a former industrial zone close to the Thames Barrier, the address is raw and challenging. However, sweeping transformation is mapped out over the next decade. For the long-term investor, this is a chance to buy early. At the moment, values are 30 per cent cheaper than homes around the river bend at Canary Wharf.

Townhouse turnaround
A decade ago, new-build houses in London were disappearing, with fewer than 1,100 under construction and only 155 in inner boroughs.

Today about 10,000 are in the pipeline and many are available now to move in to. But planning priorities have changed from creating small apartments for singles and childless couples to building family homes to keep parents in the capital to provide more balanced communities.

This policy initiative is continuing. Ahead of May's general election, the Royal Institution of British Architects (RIBA) has launched a Build a Better Britain campaign. It is urging politicians to focus on the built environment with a particular emphasis on creating well-planned spaces as well as energy-efficient family homes.

> Search for more new houses and flats in Epping

"Well-designed townhouses do not have to cost a fortune — and they can help boost regeneration in run-down areas by attracting families, who demand better schools, libraries, parks and neighbourhood shops," says RIBA. Developers have had to fall in line with planners' wishes and, to their delight, have discovered huge, unsatisfied demand for thoughtfully- designed houses.

Housing associations at Epping are boosting the numbers, too, making cheaper new houses available, sometimes on a shared ownership basis, as at The Arboretum in Epping, east London.

This is a rare new-build scheme bordering the ancient forest and only a 15-minute walk to the Central line Tube station in the market town, which has an18th century high street and some prized listed buildings.

http://www.homesandproperty.co.uk/property-news/new-homes/royal-docks-leads-way-londons-biggest-batch-new-family-houses-eighties-has-been-launched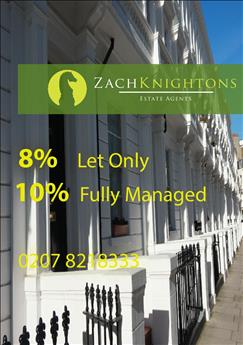 Last Updated: 24/02/2015 15:41:20   Tags: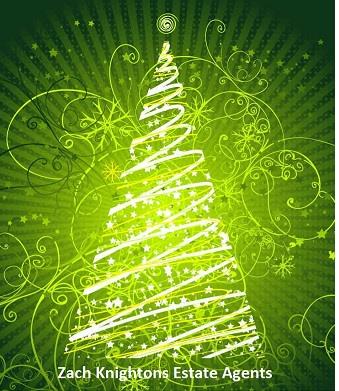 Last Updated: 07/01/2015 12:18:37   Tags:

Instead of sending our festive message by post, ZACH KNIGHTONS will be making a donation to SHELTER - http://england.shelter.org.uk/- a national charity in England that works to alleviate the distress caused by homelessness and bad housing.

Show More Articles